Welcome to More Than Existing
Level 1 - Generation 4!
Login to Corrie's School of Magic and check the "my courses" tab to access your course materials.
Class Schedule: January 11, 2021 - June 28, 2021
Monday evenings, live online (6:30 - 8:00pm MST)
There will be no class on Feb 15, Apr 05, May 24
One additional break week will be scheduled in (TBD)
All course materials, Zoom links, and class recordings will be available through your online course shell (Teachables).
There are 22 teaching weeks within the Level 1 More Than Existing™ self-actualization program.
More Than Existing™ is a self actualization live online 6 month coaching program designed to help you see and believe in yourself, by learning to make you a priority, and to truly understand that you Matter! Complete all 4 levels of the coaching program to receive a teaching certificate as a More Than Existing™ Level 1 Coach.
The first level: Healing the Healer (A Journey From Shadow Self To True Self), creates powerful, confident healers, coaches, mothers, and women.
When we discover our worth our world flows into a life of More Than Existing™
Discover the importance of taking responsibility for you.
Get clear and focused on your, "Whys?"
Rewrite your life story.
Remove the shadows of the past and heal old wounds.
Discover the gifts within you and trust your intuition.
Work through the mind, body & soul connection.
Step out of the shadows and into a life of More Than Existing™ . . .
This opportunity is an investment into you. It will totally be up to you to show up, trust, and have faith in your own ability to shine and grow. But trust me when I say, I Got You!
Interested in Level 1 classes?
Email: [email protected] for more information.
Course Outline
Lesson 1: Identity & Values
Lesson 2: Habits, Beliefs & Behaviours
Lesson 3: Becoming Fearless
Lesson 4: Intuition & Instincts
Lesson 5: Truth, Trust, and Integrity
Lesson 6: Catching Up
Lesson 7: Past Life Healing
Lesson 8: Archetypes
Lesson 9: (Guest Speaker)
Lesson 10: Spiritual Contracts
Lesson 11: Words Matter
Lesson 12: (Guest Speaker)
Lesson 13: Wealth & Worthiness
Lesson 14: Structuring Walls
Lesson 15: The Master Builder
Lesson 16: Topping It Off
Lesson 17: The Laws We Abide By
Lesson 18: Who Sits At Your Table
Lesson 19: Everything Is Love
Lesson 20: Landscaping The Exterior
Lesson 21: Forecasting & Projections
Lesson 22: Look Out World!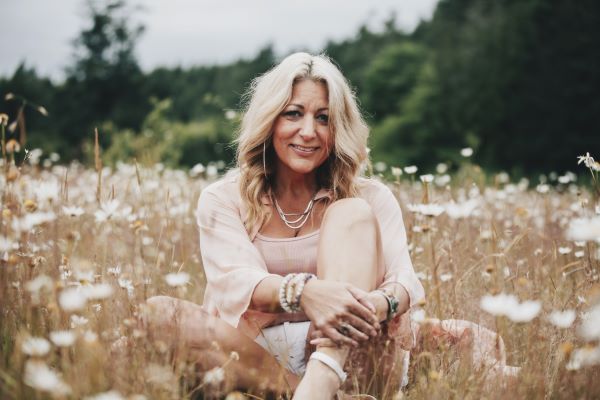 Meet your Instructor, Corrie Thorne
Corrie is a generational passed down Healer, trained and educated in everything in the area of healing and everything else. A business woman for over 30 years, she knows how to fail, fall, and get back up. Today she knows her worth, she knows what it takes to build a great team and that in order to succeed it has to be a room of healthy adults who have discovered the monster under the bed had a name called fear and it was only as real as the energy we provided and the repeated stories of how afraid you were that keeps fear alive.
Today she is More Than Existing™ and after years of making women look beautiful from the outside in and being the unpaid life coach, she changed gears, stepped away, healed the wounded Healer in her, and started a movement to guide others through what she knows works to change themselves from the inside-out, move beyond the reflection of the fear, and into a life of More Than Existing™.