My Beautiful Goddess! Yes, You!
This is a time of expansion and growth within. You my friend are worthy of seeing, exploring and living in the light and love the universe has provided! You are one of us, you are a goddess and you are now invited to join the circle of all the goddesses and those who have walked before us! You are being invited to not just live but to awaken. To heal the stories of the ones who have walked before you and to create a stronger circle for those who follow. It's time, an age of awakening, you are a part of the evolution of the awakening goddess! You are much more than the external. The external is the home that houses the spirit and soul of the goddess, you are here to live and embrace the feminine!
You are a divine connection with the universe. You are also connected to the stories of all those who walked before you, all you have lived in this life and past lives. You have been rooted, grounded, tied and weaved to the stories of the ancestors and to the world of the old.You are the compass of your life and you are connected to all four quadrants of mother earth! You are the daughter of Mother Earth and as you have honoured her, you are now about to honour you and your inner goddess!
Lets get real and raw with what we are ready to release. Lets explore the collection of your knowledge and gifts as you can start to see the light within and the unconditional love that has always been there. 
What has to go now?
What is possible in the higher self?
Are you ready to dance in your light?.
Ready to enroll in this FREE course? Scroll to the bottom of this page and click the "Enroll" button.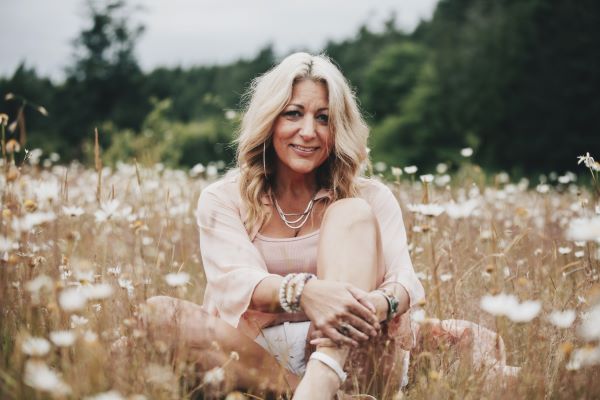 Meet Your Instructor Corrie Thorne:
Corrie Thorne is a Spiritual Teacher, Author, Mystic, and Empowerment Leader. She can be defined by many titles, and holds countless certificates, but is best described by those closest to her as simply human.
She is just like you and I, living life to the best of her ability, facing obstacles, overcoming challenges, and having to rise above life experiences that have brought her to her knees time and time again, along her Spiritual journey. These experiences have provided the necessary strength to fully emerge from the shadows and step into her true self.
Corrie is relatable, because she has been there and experienced first hand the very essence behind her teachings. She has walked many miles as her shadow self, facing hardship, pain, judgement, loss and suffering, but through it all she has remained fiercely devoted to her faith and forged a path forward to create a life that is More Than Existing™.
Corrie teaches from a place of compassion, understanding, and empowerment, as she embodies a willingness to fully remove any masks and openly teach from a place of personal life experience.
She is a living, breathing, example of fully stepping into your light, a light that can be found within each and everyone of us.