My Beautiful Goddess! Yes, You!
This is a time of expansion and growth within. You my friend are worthy of seeing, exploring and living in the light and love the universe has provided! You are one of us, you are a goddess and you are now invited to join the circle of all the goddesses and those who have walked before us! You are being invited to not just live but to awaken. To heal the stories of the ones who have walked before you and to create a stronger circle for those who follow. It's time, an age of awakening, you are a part of the evolution of the awakening goddess! You are much more than the external. The external is the home that houses the spirit and soul of the goddess, you are here to live and embrace the feminine!
You are a divine connection with the universe. You are also connected to the stories of all those who walked before you, all you have lived in this life and past lives. You have been rooted, grounded, tied and weaved to the stories of the ancestors and to the world of the old. You are the compass of your life and you are connected to all four quadrants of Mother Earth! You are the daughter of Mother Earth and as you have honoured her, you are now about to honour you and your inner goddess!
Lets get real and raw with what we are ready to release. Lets explore the collection of your knowledge and gifts as you can start to see the light within and the unconditional love that has always been there. 
What has to go now?
What is possible in the higher self?
Are you ready to dance in your light?.
Ready to enroll? Scroll to the bottom of this page and click the "Enroll" button.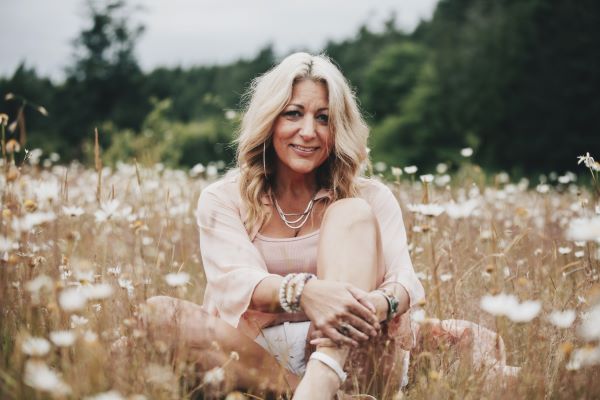 Meet Your Instructor Corrie Thorne:
Corrie is a generational passed down Healer, trained and educated in everything in the area of healing and everything else. A business woman for over 30 years, she knows how to fail, fall, and get back up. Today she knows her worth, she knows what it takes to build a great team and that in order to succeed it has to be a room of healthy adults who have discovered the monster under the bed had a name called fear and it was only as real as the energy we provided and the repeated stories of how afraid you were that keeps fear alive.
Today she is More Than Existing™ and after years of making women look beautiful from the outside in and being the unpaid life coach, she changed gears, stepped away, healed the wounded Healer in her, and started a movement to guide others through what she knows works to change themselves from the inside-out, move beyond the reflection of the fear, and into a life of More Than Existing™.