Join Corrie Thorne as she guides you through the world of Mediumship. Learn to trust your intuition and instincts, connect to Angels and Guides in the Spirit World, understand the Clairs and characteristics of each, and gain invaluable tools and techniques to assist in unblocking and using your gifts. 
Spirituality is not a religion, it is a lifestyle, a way of life, living a truth and becoming aware of the fact that you are one with the Divine and connected to the infinite possibilities of the universe. 
Spirituality is a decision to make a commitment to yourself, to make you important enough to be worthy of love and live life to the fullest. 
Everyone is gifted and has at least one of the Clairs .... journey with Corrie to discover the world of Mediumship and connect with your gifts. 
Class Schedule: Sept 21 - Nov 23, 2020
Monday evenings, live online (7:00 - 8:30pm MST)
There will be no class on October 12 (Thanksgiving)
One additional break week will be scheduled in (TBD)
All course materials, Zoom links, and class recordings will be available through your online course shell (Teachables).
There are 8 teaching weeks within the Mediumship 101 Certification.
Students will receive a certificate upon successful completion.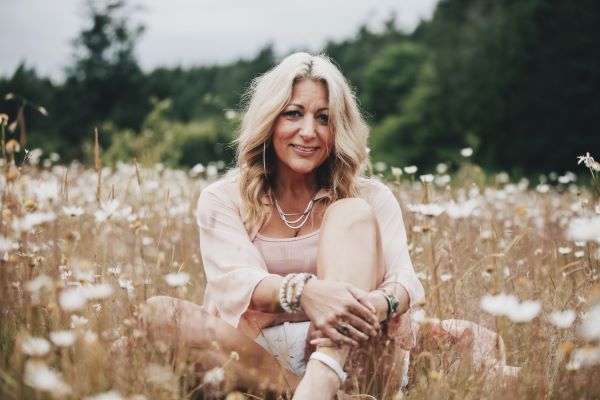 Meet your instructor Corrie Thorne
Corrie is a generational passed down Healer, trained and educated in everything in the area of healing and everything else. A business woman for over 30 years, she knows how to fail, fall, and get back up. Today she knows her worth, she knows what it takes to build a great team and that in order to succeed it has to be a room of healthy adults who have discovered the monster under the bed had a name called fear and it was only as real as the energy we provided and the repeated stories of how afraid you were that keeps fear alive.
Today she is More Than Existing™ and after years of making women look beautiful from the outside in and being the unpaid life coach, she changed gears, stepped away, healed the wounded Healer in her, and started a movement to guide others through what she knows works to change themselves from the inside-out, move beyond the reflection of the fear, and into a life of More Than Existing™.